Book is Go!
on
August 9, 2010
at
10:14 AM
Finished the book… finally! All old strips are colored, the cover's done, and I couldn't be happier.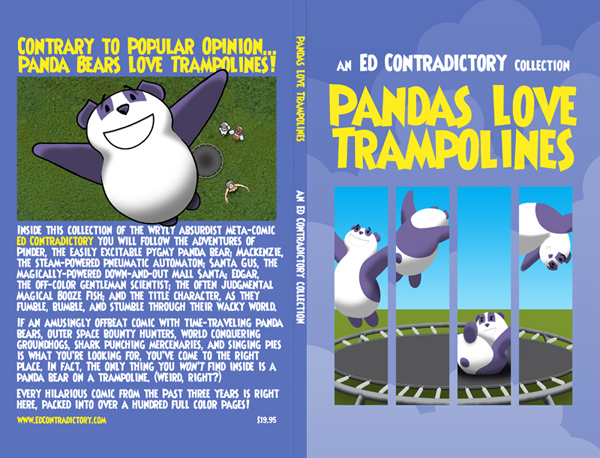 "Pandas Love Trampolines" clocks in at 102 pages and includes every funny strip from the last three years up to and including today's! It will be available for the first time at NYCC this October!
So back to two comics a week starting next week. Thanks for sticking with the strip while I was working on getting the book together!